The Alcohol Outlet Permitting Process (Part 1) CLICK
The Alcohol Outlet Permitting Process (Part 2) CLICK
TRY YOUTH DO NOT PARTICIPATE IN POLICE BUYER OPERATIONS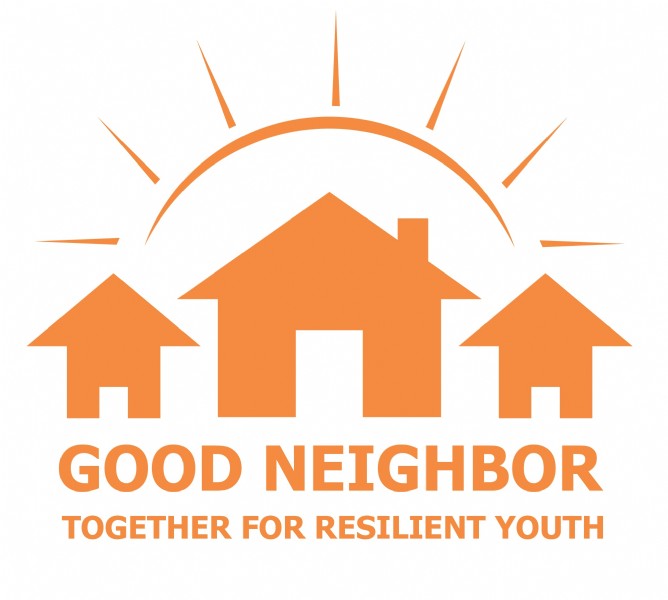 We believe that you are concerned about the safety and well being of our community.
We believe that you are an asset to our local community.
Join the Good Neighbor Business Network
Complete the Paper Checklist here
OR
Complete the On-line Checklist below
Send the completed Paper Checklist to:
Wanda Boone, TRY ReCity 112 Broadway Street
Durham, NC 27701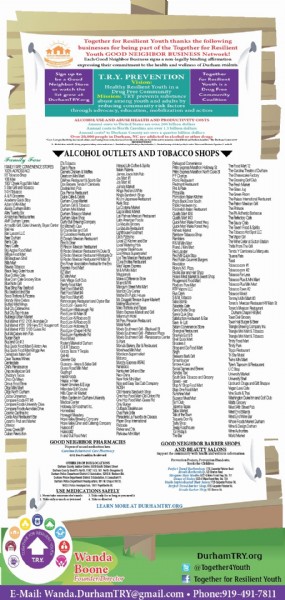 Printed in the Durham HeraldSun News
More Helpful Information
Responsible Alcohol Server/Seller Program (RASP)
The Education and Training Division of the North Carolina Alcoholic Beverage Control Commission conducts free responsible server/seller training for both on-premise and off-premise business owners, managers and employees. The training program lasts 2 hours and incorporates hands on training using "fatal vision" goggles, video, and open discussion
Training topics consist of:
Sales to underage persons

Sales to intoxicated persons

Acceptable ID's

Fake, altered and look-a-like ID's

Dram shop laws

Happy hour laws

Protecting your business, protecting yourself

Hours of sale
Alcohol and underage youth:
The alcoholic drink of choice for underage teens - especially girls - is deceptively appealing. Alcopops (also called clear malts, flavored malt beverages, Cheerleader beer, malternatives, 'RTDs' - Ready To Drink, or 'FABs' - Flavored Alcoholic Beverages), are fruit-flavored, malt-based drinks that come in colorful, child-oriented packaging. The sweetness and flavoring hide the taste of alcohol and most people who are aware of alcopops mistakenly believe they aren't as strong as other forms of alcohol.
Underage Drinking can result in getting lower grades or missing classes; drinking and driving or riding in a car driven by someone who has been drinking; having unplanned, unsafe sex; getting into fights; getting injured; having memory blackouts; and passing out. Low risk alcohol consumption guidelines: 0 drinks of alcohol under the age of 21, when driving, pregnant or taking certain medications; 1 drink per day for females and 2 drinks per day for males. The Teen Brain: The teenage brain is still growing and developing, it is more easily damaged by large amounts of alcohol; binge drinking can be the perfect way to destroy developing brain cells. Binge drinking - rapidly downing 5 or more drinks in a row - is the main cause of alcohol poisoning.
This product "K2,SPICE, SYNTHETIC MARIJUANA" is ILLEGAL