READ PRESIDENT OBAMA'S DRUG CONTROL POLICY
THE NEW MARIJUANA
PRESCRIPTION DRUGS
Prescription drug abuse is the Nation's fastest-growing drug problem, and the Centers for Disease Control and Prevention has classified prescription drug abuse as an epidemic. While there has been a marked decrease in the use of some illegal drugs like cocaine, data from the
National Survey on Drug Use and Health

(NSDUH) show that nearly one-third of people aged 12 and over who used drugs for the first time in 2009 began by using a prescription drug non-medically.
Some individuals who misuse prescription drugs, particularly teens, believe these substances are safer than illicit drugs because they are prescribed by a healthcare professional and dispensed by a pharmacist. Addressing the prescription drug abuse epidemic is not only a top priority for public health, it will also help build stronger communities and allow those with substance abuse disorders to lead healthier, more productive lives.
Education. A crucial first step in tackling the problem of prescription drug abuse is to educate parents, youth, and patients about the dangers of abusing prescription drugs, while requiring prescribers to receive education on the appropriate and safe use, and proper storage and disposal of prescription drugs.
Monitoring. Implement prescription drug monitoring programs (PDMPs) in every state to reduce doctor shopping and diversion, and enhance PDMPs to make sure they can share data across states and are used by healthcare providers.
Proper Medication Disposal. Develop convenient and environmentally responsible prescription drug disposal programs to help decrease the supply of unused prescription drugs in the home. Place drop boxes conveniently in Police District Offices.
Enforcement. Provide law enforcement with the tools necessary to eliminate improper prescribing practices and stop pill mills.
TOBACCO
There are racial disparities in tobacco retailer location and density in Durham County:
Predominantly communities of color and racially mixed areas have the
highest tobacco retailer density. The only schools with tobacco retailers in their neighborhoods are in racially mixed areas or communities of color
18th Annual North Carolina Child Report Card
Report Card
These products are illegal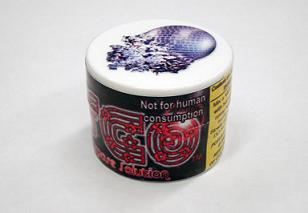 CALLED "BATH SALTS" THESE PRODUCTS ARE SNORTED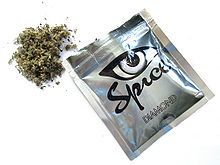 This product contains alcohol = 5 beers. "Binge drinking in a can".
Energy Drinks + Alcohol = Serious Health Risk
"Energy drinks used in excess or in combination with alcohol or drugs can pose a serious health risk," said Pamela S. Hyde, J.D., Administrator in the Substance Abuse and Mental Health Services Administration (SAMHSA), about a new report,

Emergency Department Visits Involving Energy Drinks

. This report is based on data from SAMHSA's 2005-2009 Drug Abuse Warning Network (DAWN) reports. In the DAWN data analysis, 44 percent of the emergency department visits involving energy drinks were associated with the combined use of an energy drink with other substances such as alcohol, pharmaceuticals, or illicit drugs. The rate of combination use of energy drinks and other substances of abuse was greatest among young adults aged 18 to 25 (52 percent).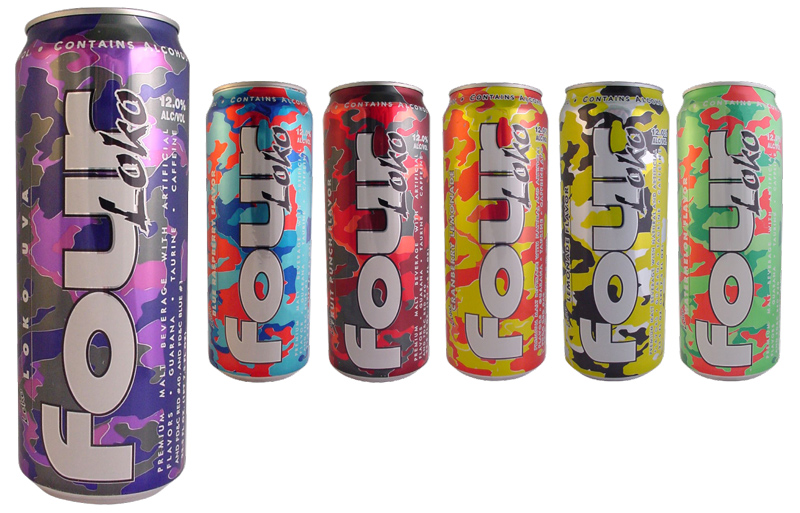 This product contains alcohol = 5 beers. "Binge drinking in a can".

It is ILLEGAL if sold WITH CAFFEINE

.
FTC Steps In-Requires Four Loko Malt Beverage Package Changes.
The marketers of Four Loko, the supersized, high-alcohol beverage, have agreed to stop allegedly deceptive claims to settle Federal Trade Commission (FTC) charges. FTC alleges that Phusion Projects falsely claimed that a 23.5-ounce can of Four Loko, with 11 or 12 percent alcohol by volume, contains alcohol equivalent to one or two regular 12-ounce beers and that a consumer could drink one can safely in its entirety on a single occasion. In fact, according to FTC, one can of Four Loko contains as much alcohol as four to five 12-ounce cans of regular beer. Consuming a single can of Four Loko on a single occasion constitutes "binge drinking," which is defined by health officials as men drinking five (and women drinking four) or more standard alcoholic drinks in about 2 hours. The administrative settlement requires Phusion Projects to include disclosures on containers of Four Loko, or any other flavored malt beverage containing more alcohol than two-and-a-half regular beers, stating how much alcohol-compared to the amount of alcohol found in regular beer-is in the drink. The order also specifies the location and appearance of the disclosure. For example, the disclosure for a 23.5-ounce can of Four Loko with 12 percent alcohol by volume would state: "This can has as much alcohol as 4.5 regular (12 oz. 5% alc/vol) beers."